Bespoke Architectural Cladding Panels
Lightweight and versatile, our bespoke decorative architectural cladding panels bring timeless elegance and beauty to any environment.
Decorative Architectural Cladding
Encapsulating a boundless choice of botanical, organic, metal and textile materials within resin panels (0.05"/1.27 mm gauge), our beautifully designed, Class A fire-rated decorative architectural cladding offers an extensive range of advantages over other cladding materials:
Environmentally friendly (minimum cycled materials contained: 40%)
Inhibiting microbial growth naturally occuring within organic materials
Available in any shape, size & finish
Lightweight, versatile & easy to install
Delivery includes trims & back panels (opaque) in a comprehensive choice of attractive colours
Suitable for ceilings, walls, doors and furniture within any setting – including retail, hospitality and residential; corporate, education, healthcare and government applications – our decorative cladding panels come in a considerable variety of design styles: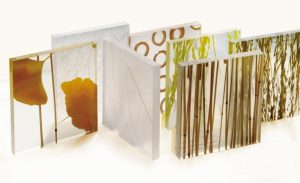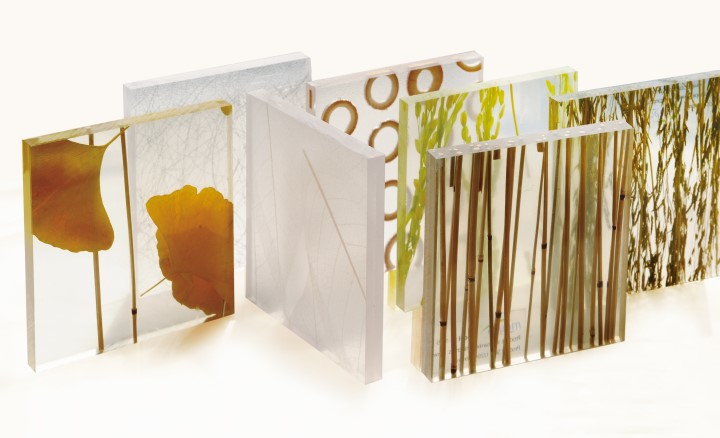 Should none of these styles meet your project's requirements, we can also work with you on creating a new design for you – after all, bespoke creations are our philosophy's core principle, and with an endless colour palette and a virtually unlimited choice of exciting materials to encapsulate within the panels, possibilities are infinite…
Able to provide installation, all necessary hardware and magnificent lighting solutions, we can turn your vision of interior design perfection into truly stunning reality.
Contact Us
To discuss your specific interior design needs with a friendly, helpful member of our team today, call +44 (0) 20 3292 0616 now.