Bespoke Sliding Decorative Doors
Bring your interior design vision to magnificent life with our lightweight, versatile and invariably gorgeous bespoke sliding decorative doors.
Bespoke Decorative Sliding Doors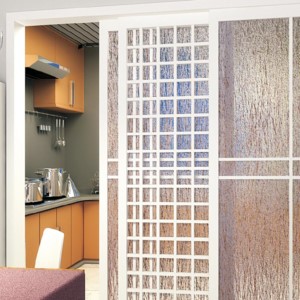 Architectural-design inspired, designed artfully by our team of experienced, innovative designers and boasting a minimum content of 40% cycled materials, our Class A fire-rated decorative sliding door panels beautifully incorporate a wide range of organic and botanical materials (i.e. flowers, leaves, grasses; wood veneer and more), metals and textiles encapsulated within 0.05"/1.27 mm gauge resin panels.
Inhibiting the natural microbial growth occuring in organic materials; delivered complete with all necessary trims and back panels in a virtually limitless choice of stunning colours and fantastically easy to install, our decorative sliding doors are perfect for an endless range of interior design projects.
Custom-Made Sliding Decorative Doors
Sliding doors are the perfect solution to maximising space and functionality within any environment (including retail, residential and hospitality; healthcare, government, education and corporate applications) – and what better way to do it than with our stunningly beautiful, lightweight and cost-effective bespoke sliding doors.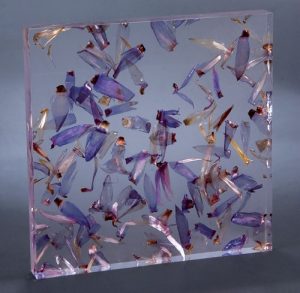 We can produce sliding doors of any size, shape & finish, so whether you want to give your commercial kitchen's staff better access to equipment and materials with stylish tile-style sliding cupboard doors or wish to impress business associates with a classy wood-veneer sliding door to your conference room/office, we have a design to perfectly match your specific interior design plans.
View our Mystique & Intrigue Collections for currently available design styles. Don't see anything you like? Bespoke creations are what we are all about, so our designers will be happy cooperate with you in creating a new design/style. Just tell us what's on your mind – with virtually limitless material options and infinite colour choices, the possibilities really are boundless…
Talk to Us
We can turn your design vision into magnificent, perfectly finished reality by providing not only all fixing hardware, but also installation and, if required, fantastic lighting options. Call us now on +44 (0) 20 3292 0616 to discuss your requirements.