Bespoke Room Decorative Dividers
Our bespoke room decorative dividers are beautiful, versatile and easy to install. They are the perfect solution to an infinite range of interior design applications.
Room Decorative Divider Panels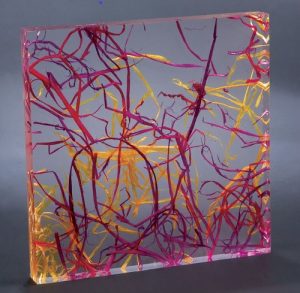 These room decorative dividers beautifully encapsulate botanical elements, textiles and metals within 0.05"/1.27 mm gauge resin. Our architectural design-led, Class A fire-rated decorative room divider panels have many benefits. They:
Have a content of a minimum of 40% cycled materials
Inhibit organic materials' naturally occuring microbial growth
Can be produced in any desired shape, size and finish
Come complete with opaque back panels & trims in an endless choice of delightful colours
Are exceedingly easy to install
Lightweight, versatile and cost-effective, our bespoke room divider panels are ideal for bringing a touch of elegance and timeless beauty to any setting, including education, corporate and government; healthcare, hospitality, residential and retail environments.
Bespoke Decorative Room Dividers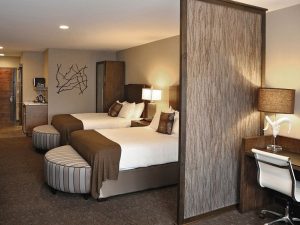 Whether you hope to divide your office into separate working spaces with classy floral or wood-veneer dividers; hope to end civil (privacy) war in your teenage children's bedroom with cool multi-coloured dividers or partition off en-suite bathrooms in your hotel's rooms with 'sea-life' inspired dividers, we have artfully designed panels to bring any interior design dream to breathtakingly beautiful life.
Not sure precisely what you are looking for? Get the inspiration you need by perusing our Mystique and Intrigue Collections…
Unable to find something to match your design visions? Talk to us – bespoke creations are, after all, the core of our philosophy, and our designers will be happy to work with you to create a design to match your precise specifications.
The Decorative Panel Company
Boasting a portfolio of worldwide installations and over 15 years' experience, we can make sure your project is completed to magnificent perfection by providing all fixing hardware and installation, as well as a range of exquisite lighting options. To learn more about our products/services and discuss your design-specifications, give our experts a call on: +44 (0) 20 3292 0616 today.