Bespoke Backlit Decorative Panels
Our bespoke backlit decorative panels will turn your dream of interior design perfection into a beautiful reality.
Custom-Made Backlit Decorative Panels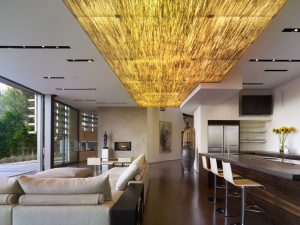 Our wide range of architectural-design inspired panels have been created by our innovative team of experienced designers. These 0.05"/1.27 mm gauge panels, encase a selection of metal, textile, botanical and organic materials within lightweight resin or glass.
These beautiful panels are designed to bring beauty and timeless elegance to any interior. They also have many great features. Firstly, they contain a minimum of 40% cycled materials. They also inhibit the microbial growth that naturally occurs within organic materials. In addition to this, they can be produced in any finish, shape and size.
All panels complete with opaque back panels and trims are delivered by us.  These back panels are available in an endless choice of colours and a fantastic choice of back-lighting options. To ensure your project is completed to perfection, we can also offer installation of your panels.
Bespoke Backlit Decorative Panels
These panels are suitable for walls, ceilings, furniture and doors. They are also artfully designed and are Class A fire-rated. In addition to this, these panels are the perfect solution to creating magnificent focal points in your interior. These panels can be used in a range of applications. These include hospitality and residential, education and corporate and healthcare, Government and retail.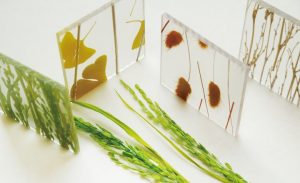 We have the solution to bring your interior design ideas to fascinating life. So, whether you wish to transform your bar, counter fronts or tops into stylish backlit works of art, partition an area or protect a wall we have the solution you need. We also have an extensive choice of design options:
Have something else in mind? Our whole philosophy is centred on bespoke creations. Therefore, just tell us what you need, and our designers will work with you to create the perfect panels. We will turn your design vision into dazzling reality.
Get in Touch
To learn more about our architectural cladding panels, our available lighting solutions and/or discuss your specific design requirements, please contact us online, e-mail us: sales@thedecorativepanelcompany.com or give us a call on Tel.: +44 (0) 20 3292 0616 today.