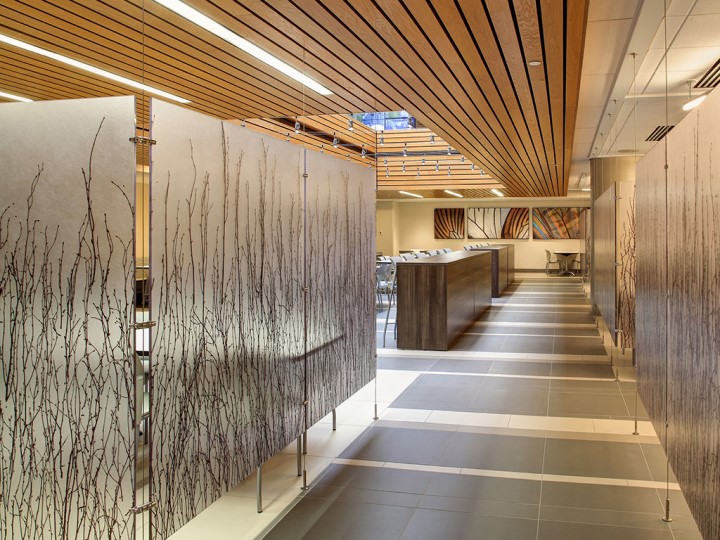 12 Jul

COVID Screens- 5 Benefits

COVID screens are becoming more and more popular at the moment. Many corporate institutions and businesses are taking steps to protect their workers and customers amid the COVID-19 pandemic. Therefore, it's no surprise that COVID screens are becoming a popular addition to the business setting. What's more, the UK's Health and Safety Executive (HSE) recommends that you install these protective screens to promote safe practices.

COVID screens are protective barriers made from durable materials, serving as shields against harmful viruses and bacteria. Indeed, it seems an excellent investment for your workspace. However, it's essential to understand their necessity to determine their worth. That said, here are five benefits of COVID screens.
COVID Screens promote hygiene and safety
COVID screens are instrumental for keeping your employees and customers safe. It's no news that the novel coronavirus quickly spreads through tiny droplets from an infected person. What's more, the UK government has currently made masks a compulsory clothing accessory and established the two-metre rule, reiterating that COVID-19 is a severe public health hazard. Therefore, it's imperative to install these barriers for maximum protection. Besides, social distancing is becoming the standard way of life so that you won't be investing in a temporary solution.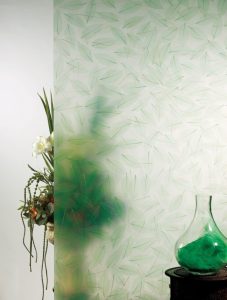 Fortunately, you can get the perfect fit for your space, regardless of whether you own an office or retail environment, restaurant, or hair salon. What's more, they don't have to be plain or boring. You can customise your screen guards to give your workplace an aesthetic appeal. You wouldn't lose out on the health benefits as some COVID screens come with a protective covering. For instance, the botanic range decorative panels can enhance your space while offering protective benefits. What's more, they come with Micro guard, which is effective against disease-causing microbes. Therefore, you may want to leverage this option for maximum functionality.
They are easy to clean and maintain
If you wish to protect your health, then you need to maintain cleanliness continuously. Not only does it reduce your risks of developing illnesses, but it also prevents allergies and asthma attacks. Besides, good hygiene prevents you from contracting infectious diseases like cold, flu, and the COVID-19. Besides, you'd be proud knowing that you're doing your part in mitigating the pandemic spread. Therefore, it's imperative to clean your desks, chairs, COVID screens and other hard, flat surfaces in your workplace. However, it would help if you got screens that you can easily clean to prevent microbial residues.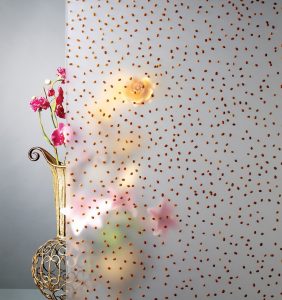 Fortunately, you can opt for screens like the textile range decorative panels if you want an easy-to-clean option. Besides, they don't require an arduous maintenance routine. This means that you can maximise your office hours for maximum productivity while protecting your health. What's more, they come with an antimicrobial surface coating that mitigates the spread of infectious microorganisms, reiterating the need for these screens. If you also seek an aesthetic appeal, you can't go wrong with these COVID screens, as you can opt for bespoke options.
They maintain light and décor in your workplace
Working without adequate lighting can cause fatigue, headache, eye strain and stress, ultimately leading to poor health. What's more, it can reduce your work productivity, ultimately leading to revenue loss. Therefore, it's prudent to install screens that allow maximum lighting for your workers to perform efficiently. Fortunately, modern COVID screens are manufactured with the workers' health in mind, ensuring that adequate lighting reaches them to enhance their productivity and reduce their health risks.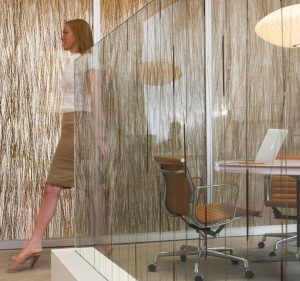 What's more, modern COVID screens are exquisitely designed to enhance your office space, giving it a relaxing ambience. For instance, the textured range decorative panels allow maximum lighting to help your workers while giving your workspace a facelift. Besides, you can customise it to suit your office theme, making room for creativity and protection. Therefore, you may opt for the textured range decorative panels should you wish to improve your office. Besides, these panels are scratch-resistant, and you don't have to replace them any time soon.
They promote agile working and flexibility
It's not so pleasant to install or dismantle heavyweight screens, as you may risk waist pains and injuries should they slip. Therefore, you may want to get lightweight, protective screens. For example, you can swap the traditional glass screens for less heavy options like plastic. If you're passionate about the environment, you can opt for botanic range decorative panels. Not only are they stronger, lighter and more impact resistant than glass, but they are also made from sustainable materials. Therefore, you can protect your customers, workers and the environment simultaneously.
What's more, you can attach these COVID screens to your desks for a private cubicle or include legs if you prefer them free-standing. Each method has its benefits, and you only need to choose the most suitable one. Also, they can easily be moved to different rooms and can still function when you change your office layout. Moreover, they come in different thickness levels and sizes, meaning you can get the best fit for your workspace.

They make social distancing easy
COVID screens encourage your customers and workers to observe social distancing protocols, making them a necessary addition to your workspace. Not only do they prevent you from interacting with an infected person, but they enable you to communicate with your clients easily. These screens can blend perfectly with your office theme without difficulty, and you can customise them to your preferences. What's more, your communication with your clients will not be undermined.
What COVID screen should you go for?
While COVID screens protect your workers and clients from the dreaded novel coronavirus, it's imperative to choose the ones that suit your workspace. For instance, if your workers need face-to-face communication with customers, you may want to install the textured range decorative panels. You may also purchase the botanic or textile range decorative panels should you wish to spruce your office's aesthetic appeal.
Fortunately, you can acquire your desired COVID screens from The Decorative Panel Company. They have varied options for each individual, and you can be sure of the best quality materials.