17 Aug

Screens For Dividing Rooms

Here at TDPC, we offer an incredible range of dividing screens for rooms fit for any interior design and purpose. Our beautiful range of Designer decorative PETG panels work in harmony with your interior design whilst protecting the health of your customers at the same time, with the optional addition of 'MicroGuard®'.

Our materials range covers almost any design inspired interiors from textiles to metallics and wood veneers to nature. We offer customisable options too if you're feeling creative.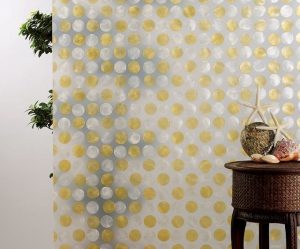 Screens For Dividing Rooms 
During the COVID pandemic, our dividing screens for rooms have been incredibly valuable for businesses to protect their customers. Our dividing screens offer protection like most screens but can also provide effective anti-microbial protection against common viruses including COVID-19.
If this protection is a must for you, our PETG decorative panels can be provided with a clear coating of Microguard, an Anti-microbial coating that has proved to be effective against E.Coli, MRSA, Salmonella and Campylobacter jejuni.
This application is applied under strict factory controlled conditions in the UK in accordance with Microbial test methods with ASTM G21 -09 B. Restaurant owners and the hospitality industry in particular love our dividing screens for the high degree of protection they provide.
We offer a range of contemporary, customisable and dividing options that seamlessly blend with the internal landscape of your business, matching any theme and colour palette.
Botanic Range: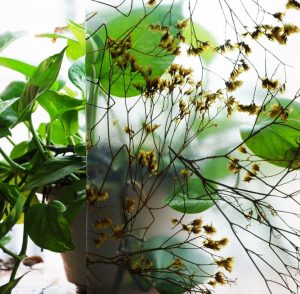 Our beautiful botanic range features an array of stunning Japanese style designs using an extremely varied range of natural materials encapsulated between PETG panels to retain their natural beauty forever. These natural materials that are subject to natural variation in shade and size. In addition, the arrangement of the materials prior to encapsulation is by hand. The standard pattern arrangement is along the 2400 length.
You can view our stunning range of botanical screens for dividing rooms here.
Textile Range:
Subtlety is key with our textile room dividers with a few thought-provoking designs to liven up the room or some simpler designs to compliment your existing colour pallet. silk, wool, linen, cotton and many other materials encapsulated between PETG panels.
You can view our excellent range of textile screens for dividing rooms here.
Textured Range:
Enhance your living, retail or workspace with our stylish range of textured panels for dividing rooms. Our incredibly sleek variety features panels that would fit in nicely in a luxury office space as well as simpler textures that would enhance retail spaces. These textures are truly versatile and will work with a variety of colour pallets and environments. If you're looking to liven up an area, these textured panels are perfect.
You can view our excellent range of textured screens for dividing rooms here.
Metallic Range: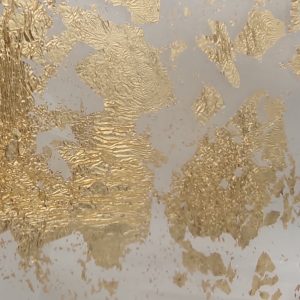 If botanica, textiles or textures don't work for your scheme, then what about metallic interlayers? With golds and silver hues with other colour options and textures too. We can transform your ideas into reality. Our unique metallic room dividers provide a polished and stylish look that is timeless.
You can view our stylish range of metallic screens for dividing rooms here.
Standard panels sizes: 2440 x 1220 ( 8 x 4ft)  and 3050 x 1220 (10 x 4ft)
Weight from 16KG per square metre (35Lbs per square ft)
More Information
Contact us online, e-mail us: sales@thedecorativepanelcompany.com or give us a call on +44 (0) 20 3292 0616 today to learn more and/or discuss your specific interior design vision's requirements.