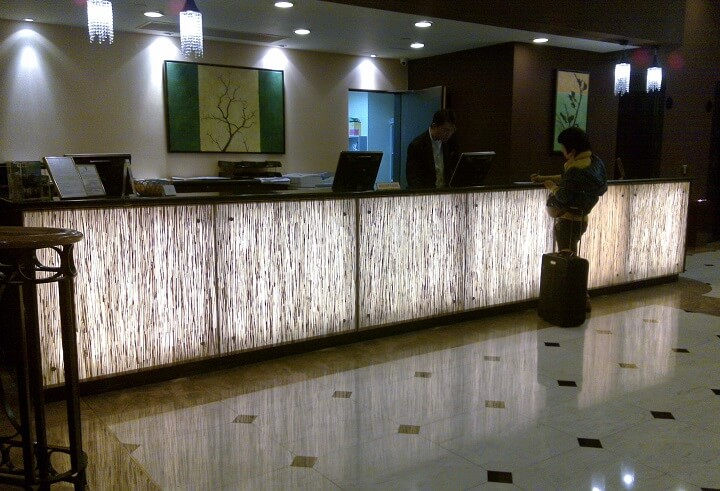 27 Feb

Using resin panels in your interior

When it comes to renovating your home, translucent resin panels are a stylish, versatile design option you might not have thought of. Suitable for both commercial and private projects, you can create a truly stunning and unique look.

So if you're planning on redesigning your home or office interiors, then read on for some of the ways that translucent panels can take your interiors to the next level.
Uses of translucent resin panels
As we've already mentioned, our translucent resin panels can be used in a variety of ways depending on your particular requirements. The most common uses for our panels include:
Glass replacement – say goodbye to boring glass inserts in doors and furniture. Translucent panels can give you a number of excellent design options to replace your glass. Choose from our extensive range of colours, patterns and finishes to get the look your want without compromise.
Privacy screens – if you need to section off space in your office or open plan living area, our strong, lightweight resin panels are perfect. Make a design statement with bold and beautiful designs or go for understated elegance.  The screens are unobtrusive and still allow light to reach areas while still maintaining the privacy you're looking for.
Doors – a lightweight, stylish alternative to a traditional interior door. We produce doors to your unique specifications and design. Translucent resin panels can be made into sliding doors or doors with hinges. You can choose the external design to give you as much or as little privacy as you need.
Walls – give your walls a unique design feature by mounting panels. Suitable for decoration or even as a splashback for sinks and kitchens. Great for areas in which the walls need a little extra protection or just for the wow factor.
Furniture – if you're looking to create a unique furniture piece, we can work with you to bring your ideas to life. Create furniture that is unique, light and durable. From coffee tables to chairs, we can create something that is one of a kind.
These are just some of the uses of our translucent resin panels. You're only limited by your imagination.

Benefits of translucent resin panels
So why should you choose resin panels over more traditional materials for your interior design? Well, there are a lot of benefits including:
Natural light – though our panels can give you a high degree of privacy, they still allow natural light to pass through them. This can make your spaces light and airy rather than blocking light with a traditional door or privacy screen. This makes our panels perfect for indoor spaces with limited light sources. In these situations, you can't afford to block out that light.
Bespoke design – whatever size and shape you need, we can create the perfect design for you. We can offer a range of finishes and colours to match the theme of your home or office. Our team can work with you to create any designs you have in mind or recommend some for you if you're struggling for inspiration.
Hygienic – over the COVID pandemic, we've all become aware of how important it is to keep our home and office environments clean. For added peace of mind, we can coat all of our translucent resin panels with Microguard. This is a coating that is antimicrobial and can prevent COVID, MRSA, Salmonella, campylobacter and ecoli from developing on the surface.
Easy to maintain – no complicated cleaning routines or special chemicals needed. Simply wipe down with a damp cloth.
Multiple design choices – we believe that you shouldn't have to make a decision between what works and what looks good. You should be able to have both. That's why we use a range of different design styles, finishes and materials. If you're looking for geometric patterns, botanical prints, or even metallics, we can help.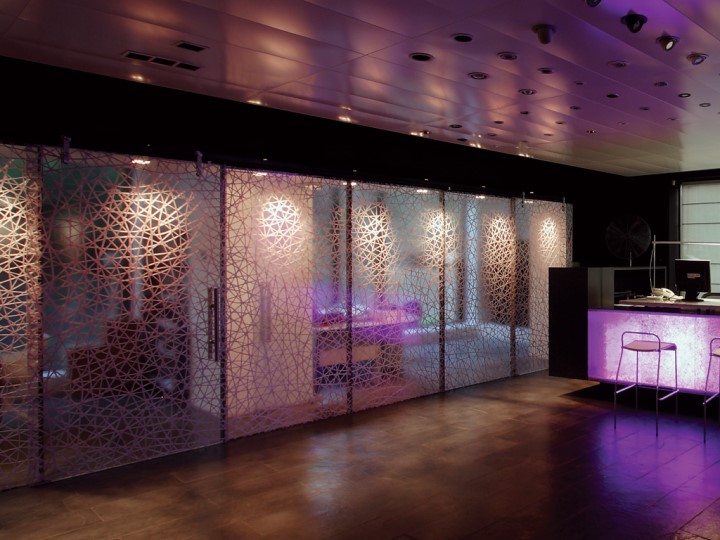 You can choose something that matches your existing theme or decor or opt for a statement design that will draw attention to your panels.
Contact us today
If you would like to discover how our translucent resin panels can transform your interiors, get in touch with a member of our team today. They will be able to talk to you about your needs and recommend which products and designs to use.
View some of our work here. We're sure you'll find something to spark your imagination when it comes to redesigning your interiors with translucent resin panels from The Decorative Panel Company.